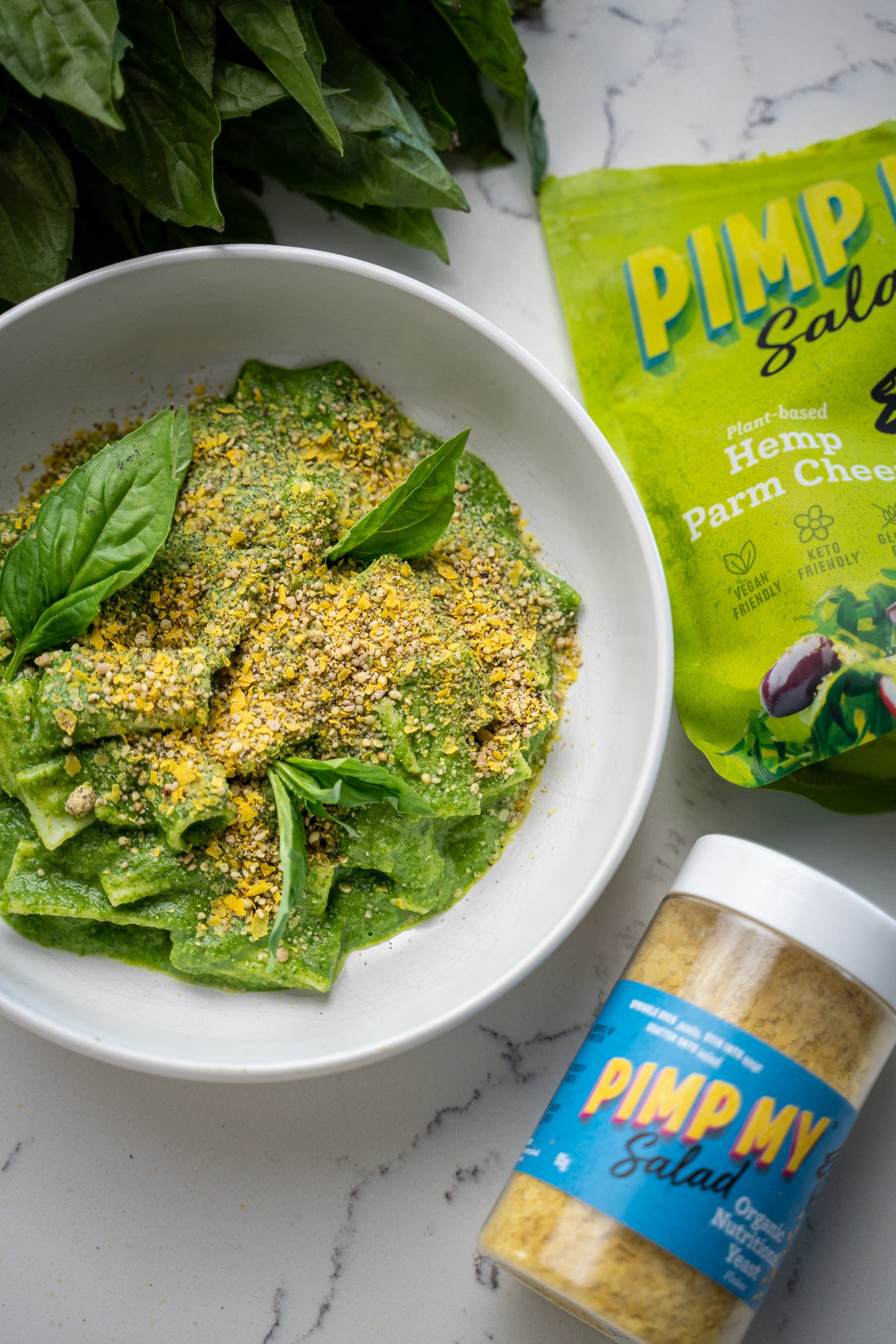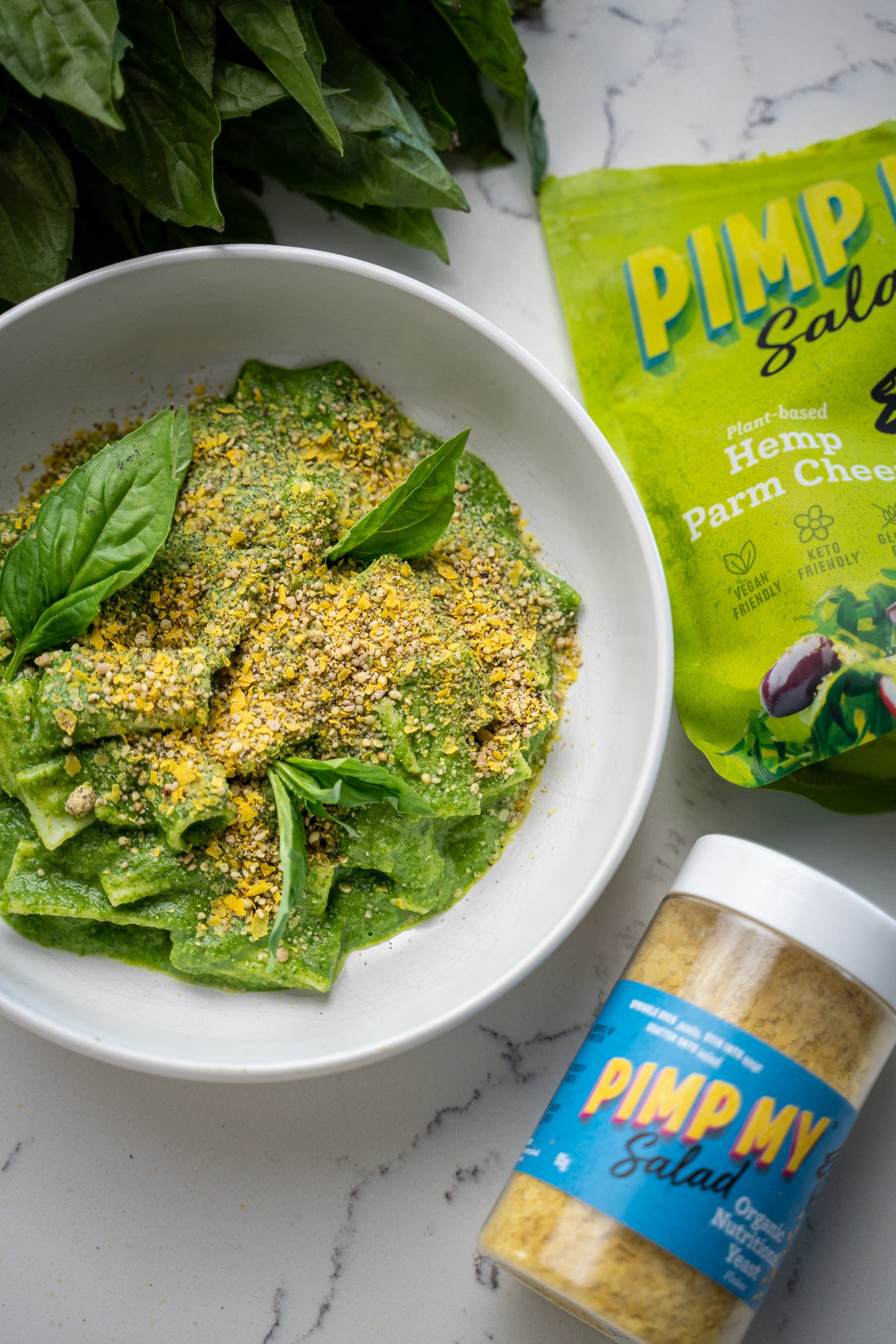 Back to Recipes
Green Goddess Pasta | Nutritional Yeast, Hemp Parmesan
GREEN GODDESS PASTA
Ingredients
300g pasta shape of choice
1 diced white onion
4 cloves of garlic, minced
1 bag baby spinach or three large handfuls
50g basil, stems cut off (or whole bunch)
400g cannellini beans + half their juice (pour a little out of the top of the can)
Juice of 1/2 a lemon
3 tbsp Pimp My Salad - Nutritional Yeast
Olive oil
Salt and pepper
Garnish: Pimp My Salad Hemp Parmesan & fresh basil
Instructions
Cook pasta according to directions in a large pan of salted water. Cook for 1-2 mins less than the packet instructions.
Sauté onion and garlic for 10 min
Blanch spinach and basil, squeeze out water and add to a high speed blender with the beans, lemon, nutritional yeast, 1/2 a cup of pasta water. Blend until super smooth.
Combine pasta and sauce, top with hemp parm & freshly cracked black pepper & basil.